« Wedding Live Streaming Tips
May 10, 2019 • ☕️ 1 min read
Live Streaming
Weddings
Tips
Use your smartphone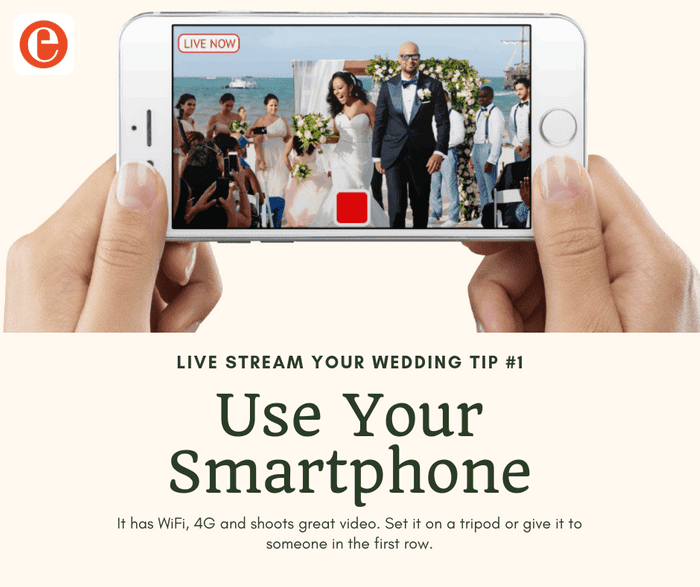 It has WiFi, 4G and shoots great video. Set it on a tripod or give it to someone sitting in the first row.
Make it easy for guests to watch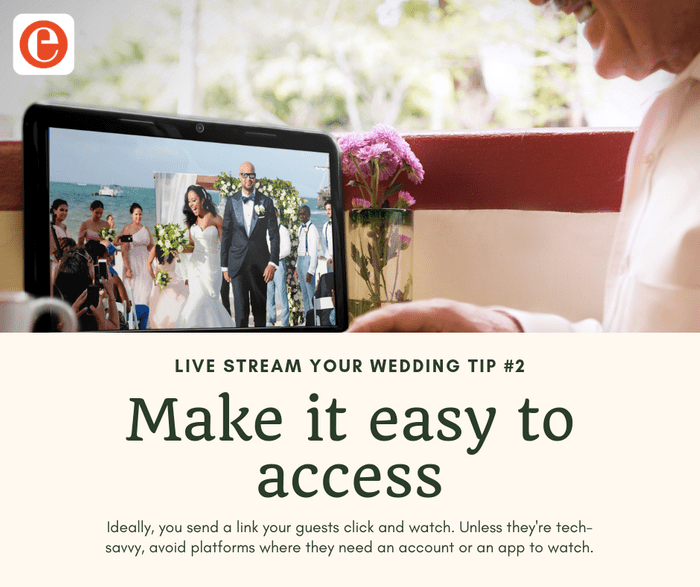 Ideally, you send them a link they click and watch. Unless they're tech-savvy avoid platforms where they need an account or an app to watch.t
Make it private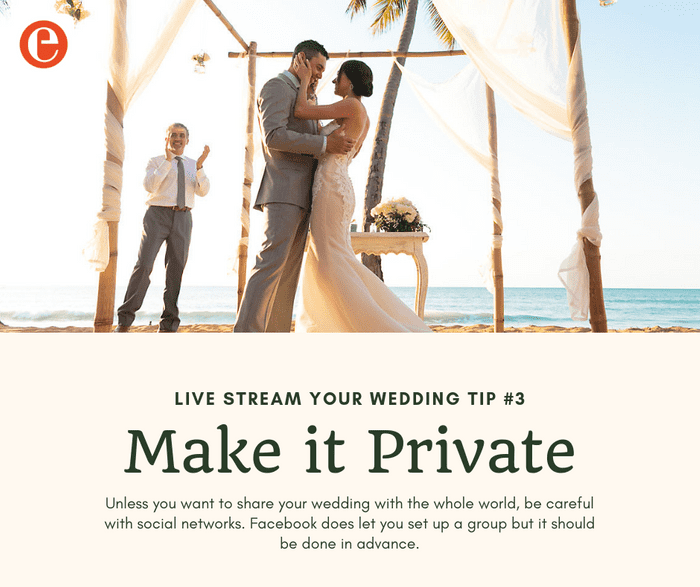 Unless you want to share your wedding with the whole world, be careful with social networks. Facebook does let you set up a group but it should be done in advance.
Beware copyright
Free social media platforms will flag or delete live videos with copyrighted music playing in the background (think ceremony music).
Setup everything in advance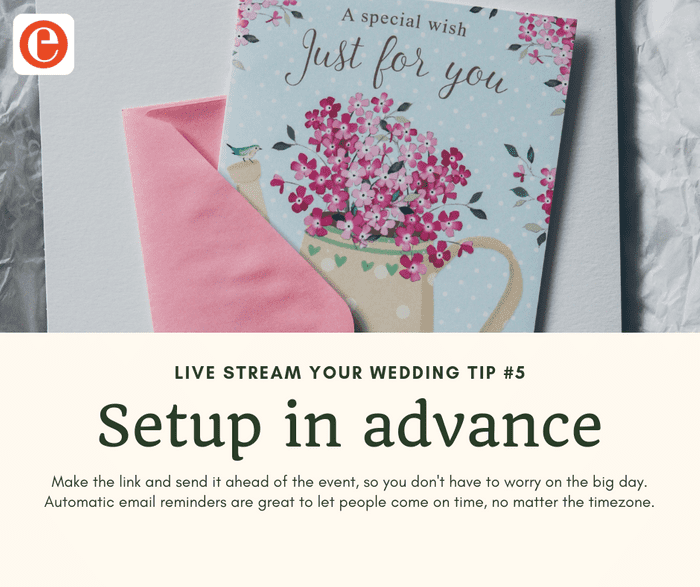 Make the link and send it ahead of the event, so you don't have to worry on the big day. Automatic email reminders are great to let people come on time, no matter the timezone.
Check Internet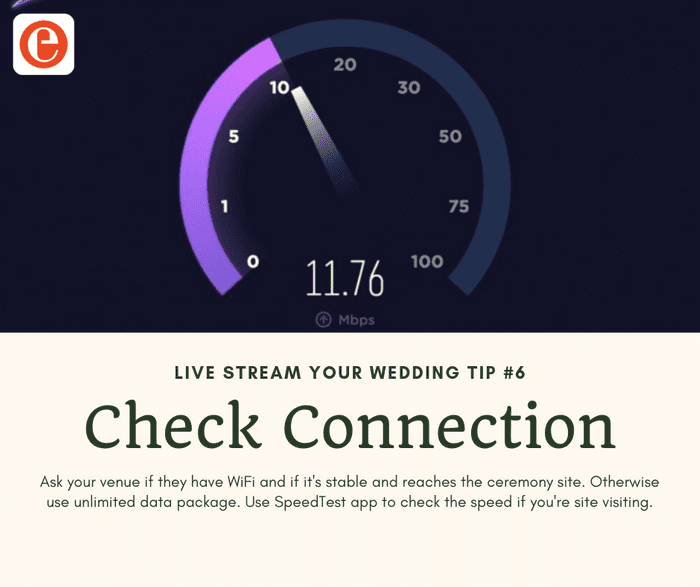 Ask your venue if they have WiFi and if it's stable and reaches the ceremony site. Otherwise, use an unlimited data package. Use the SpeedTest app to check the speed if you're site visiting.
Shoot horizontally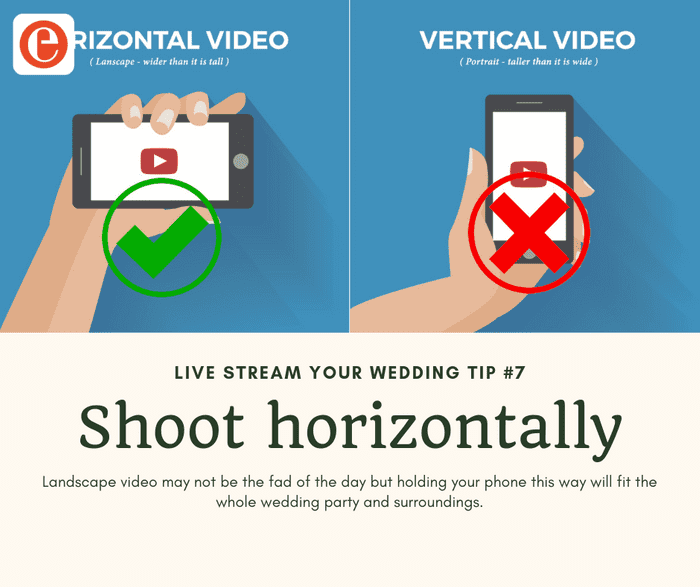 Landscape video may not be the fad of the day but holding your phone this way will fit the whole wedding party and surroundings.
Save a Record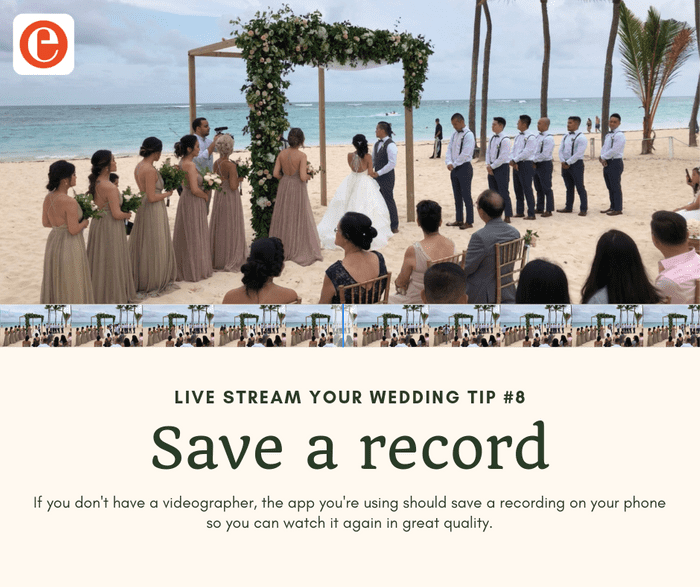 If you don't have a videographer, the app you're using should save a recording on your phone so you can watch it again in great quality.
Also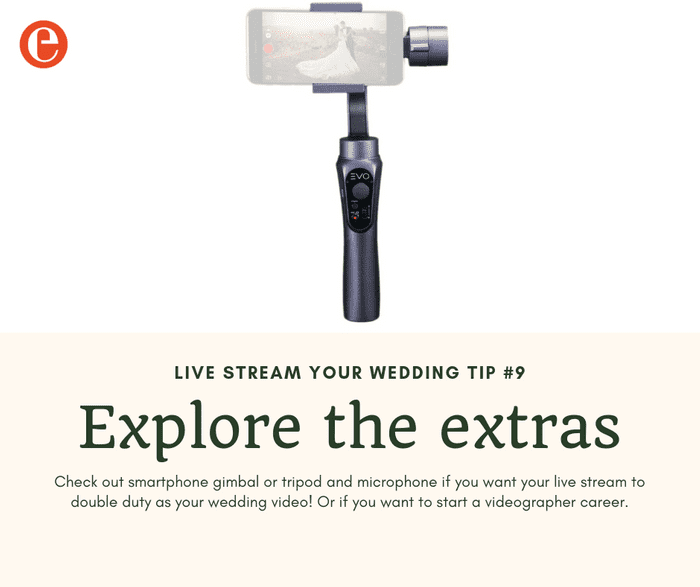 Check out smartphone gimbal or tripod and microphone if you want your live stream to double duty as your wedding video!
Happy Streaming!